Expert news and insights for scientific & technology professionals.
The Life Science Industry Blog for R&D Professionals
Digital Transformation Webcast Series
Portfolio with this ID doesn't exist.
Revolutionizing Scientific Laboratory Informatics
Astrix Software Technology has been an industry leader for over 25 years in helping scientific organizations implement and integrate new informatics systems in the laboratory. Our experienced team of expert informatics consultants bring together technical, strategic, regulatory and content knowledge to provide the most effective solutions to problems faced by scientific organizations. Our domain experts have helped hundreds of companies globally effectively navigate their digital transformation journey.
---
Astrix is bringing together innovative informatics solutions providers from across the industry that are at the forefront of technology to present cutting edge solutions that will enable the transformation of your laboratory into the digital lab of the future.
Join us for this unique series to learn more about these revolutionary advancements in laboratory informatics.
Below are the list of upcoming webcasts.  Be sure to check back often as new sessions will be added throughout the year.  You must register for each session individually but can register for as many as you like.
List of Webcasts
---
Title:  "Agility and Efficiency in Regulatory Affairs: How to Automate your Regulatory Monitoring and Tracking"
Date:  June 24th 1:00 EST
Company:  Clarivate
Presenter: Julia Mutigullina, Solution Architect, Clarivate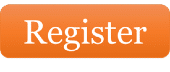 Session Summary:
No matter where a biopharma is in the drug lifecycle, they require a comprehensive, accurate view of today's regulatory landscape. The volume and velocity of regulatory requirements is released has expanded as new technologies, increased markets, and maturation of the regulatory landscape continues.  And lately, due to the COVID-19 pandemic, many regulatory and compliance teams are placed under additional pressure to rapidly address new challenges and priorities.
​How quickly do your current processes allow you to respond to regulatory changes? How agile do you want to be? What would real-time regulatory updates and risk assessment mean to you and your organization?
Join regulatory and data science/technology experts to uncover how you can automate regulatory monitoring and tracking. You'll learn how to:
Continuously monitor regulatory news across the globe on a daily basis

Streamline regulatory alerts across the company

Efficiently handle and track company responses to regulatory changes

Increase transparency across the company from task assignment and task management and ensure that tasks are acted upon by required teams in the needed timeline

Manage the regulatory requirement monitoring and actioning lifecycle
---
Title: "Predictive Chemistry, The Holy Grail For Chemicals & Materials"
Date:  July 15th 1:00 EST
Company:  Alchemy
Presenter:  Sasha Novakovich, CEO and co-founder, Alchemy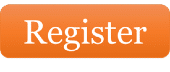 Session Summary
The potential value of predictive chemistry is everywhere and enterprises across the globe have added "pursue AI" or "technology innovation" to their corporate strategies. Chief Innovation Officers and teams of data scientists are already working to bring this vision to life. But it's going more slowly, and with spottier results, than many had hoped.
So, is predictive chemistry possible? If yes, why is it taking so long to turn the vision into reality? And what can companies be doing today to accelerate their predictive chemistry strategies?
In this webinar, hosted by Alchemy's CEO and co-founder, Sasha Novakovich, we will dive into:
Why predictive chemistry will be a gamechanger for our industry
The factors that make it so hard to actualize
An actionable roadmap to make predictive chemistry a reality
---
Title: Orchestrating the Lab of the Future – A Single Platform for all of your Lab Automation Needs
Date:  September 9th 1:00 EST
Company:  Artificial
Presenter: David Fuller, CEO & Co-Founder, Artificial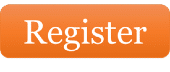 Session Summary
Despite $10B spent on lab informatics and automation software, unifying data models and platforms are entirely absent. Artificial addresses this by providing aLab Suite, a fully connected software platform that orchestrates and captures everything in a lab including all of the manual tasks. With a single, easy-to-use platform that can be connected to an existing LIMS, scheduler, or data analytics software, labs can streamline their processes into seamless, reproducible, and scalable workflows. aLab Suite does the work so that labs can focus on their science.
By empowering any team to operate automated systems – no matter their expertise – from anywhere at any time, aLab Suite enables:
Optimized workflow scheduling that includes both automated and manual steps
Error-free operations with a dynamic, digital twin-based assistant
Complete data capture of scientific results, equipment logs, and manual procedural steps
Remote operations and insights no matter where you are
This webinar will discuss how aLab Suite orchestrates a lab's software, hardware, and people so they can seamlessly capture and translate their scientific ideas into automated and augmented execution for reliable, reproducible results.
---
Title:  Putting in Place the Foundations for Successful Digital Transformation
Date: October 7th 1:00 EST
Company: Digital Lab Consulting
Presenter: Dr. Eliot Randle, Co-founder, Digital Lab Consulting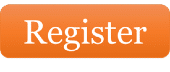 Session Summary:
More effective use of data is at the heart of any digital transformation or 'lab of the future' initiative. However, poor data quality and a lack of data governance are two of the most common barriers to success. At Digital Lab Consulting, we provide independent, actionable advice to help companies to put in place the right blend of skills, processes, and technology to embark on their digital journey.
In this webinar we will:
Explore the challenges R&D organizations face in extracting value and insights from the increasingly large volumes of data that they generate.
Explain the pivotal role that nomenclature, process and data exchange standards have in ensuring that data can be exploited effectively.
Discuss some of the strategies that can be used to give you the best possible chance of achieving your digital vision.
More Sessions will be added soon!
View the past sessions in this webcast series by watching the On-Demand Version