Expert news and insights for scientific & technology professionals.
The Life Science Industry Blog for R&D Professionals
Maintaining and Upgrading LabWare LIMS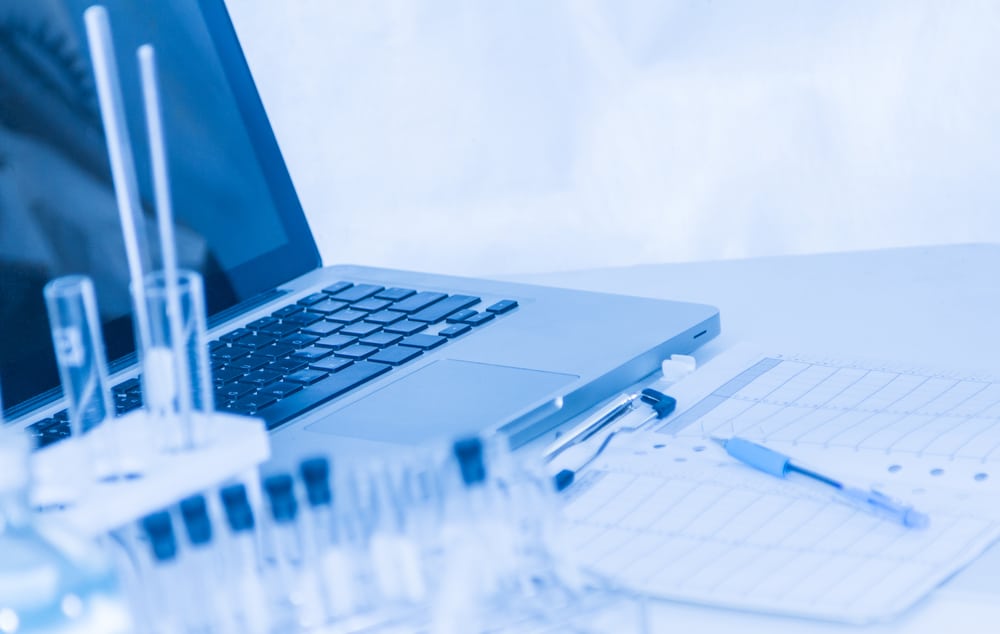 LabWare LIMS is an industry leading laboratory informatics system that combines the typically separate domains of a Laboratory Informatics Management System (LIMS) and an Electronic Laboratory Notebook (ELN) into a single application environment with a common, shared database. Upgrading LabWare and properly maintaining the solution streamlines laboratory management and automation with a flexible platform that can deliver a superior return on investment (ROI) for your organization.
In order to maximize ROI on your LabWare LIMS, it is critical to create a strategy to accomplish system maintenance and upgrades in an efficient and effective manner once the system is implemented. In this blog, we will discuss recommendations for developing a LabWare maintenance and upgrade strategy that will help your organization ensure compliance and reduce the overall cost of ownership of your LabWare LIMS.
Upgrading Labware While Properly Maintaining the System
Any post-implementation LabWare strategy should include a plan to bring the current system up to date AND a plan for periodic review and maintenance.  It is important to carefully plan both phases of the strategy to ensure the most cost-effective and compliant results. Not having a plan, or having a plan that isn't thorough is a recipe for a costly, non-compliant system
The initial phase of the strategy should bring your current system up to date. With many LIMS systems, it can be difficult to tell which point version is the latest and if that version will add any unnecessary features. LabWare utilizes a letter system to clearly distinguish between different letter upgrades to a particular version that wrap many individual fixes into one package. Issues in LabWare LIMS are identified both during their internal QA testing and by documenting the issues reported by customers after their own QA testing. Detailed documentation is available on the issues identified and fixed in each separate letter version. Utilizing this information, you can minimize testing in some areas and focus testing on higher risk items, for both the initial and periodic phases.
Example of Letter Release System and Documentation

The periodic portion of the strategy is the most challenging but also provides the most benefits. Items to consider during periodic review include letter labtracks, letter releases, and module updates. Labtracks contain bug fixes for specific issues and are released constantly. Letter releases combine many labtracks into a single package but do not typically include bug fixes for modules. Some modules are still on version 1, while others have gone through several versions (Stability, Empower Interface, etc.), so it is an important item to keep an eye on. The timeframe selected (quarterly, bi-annually, etc.) will be highly dependent on the organizations resources and needs. That said, a quarterly review of items most important to your organization is highly recommended.
Having an up-to-date and maintained LabWare system lowers costs and reduces system downtime. By maintaining LabWare, support calls and the time it takes to fix them goes down significantly. The adage "An ounce of prevention is worth a pound of cure" holds true for LIMS systems as well. You don't want your system to go down at an unexpected time, or discover a bug that puts your data integrity at risk, just as you wouldn't want your engine to seize or a tire to go flat on a busy highway. The costs go up exponentially if your organization is being reactive instead of proactive.
Periodic reviews elevate organizational knowledge of the LabWare LIMS. A periodic plan will ensure that any relevant documentation (URS/FRS/DS) is current and complete. Additionally, a better understanding of the system will help address any concerns an auditer may have when reviewing the LIMS system and ensure the most effective testing senarios when it comes time to validate. Having subject matter experts and LIMS admins as part of the process will minimize the effort and time to fix any new issues that arise.
Conclusion
LIMS systems can be the most challenging to update and maintain. In addition to the challenges normally associated with maintaining enterprise software (system downtime, training, personnel costs), there is the additional challenge that comes from validation testing. For most LIMS systems these activities can be cost prohibitive. Fortunately, LabWare's support, documentation, and validation reduce these costs significantly. A good LabWare upgrade and maintenance strategy takes into account the organization's specific needs and circumstances, the cost saving benefits of being proactive, and the resources provided by the LabWare Company.
Astrix professionals have the necessary experience with LabWare LIMS to help your organization realize this software's full potential. If you would like to discuss your LabWare LIMS maintenance and upgrade strategy, or need help developing such a strategy, feel free to contact us for a free, no obligations consultation.
About the Author
| | | |
| --- | --- | --- |
| | | Nicholas Osto is a Senior LIMS Consultant for Astrix Technology Group in the Informatics Professional Services Practice.  He works with key project stakeholders to develop, configure, and validate LIMS implementations.   Mr. Osto has over 10 years of pharmaceutical industry experience specializing in development and validation of both Labware and STARLIMS enterprise systems |