News & Events
News and Insights for Scientific Informatics Professionals
Astrix Featured on PMI Live Webinar – THE IMPACT OF DIGITAL TRANSFORMATION ON QUALITY AND COMPLIANCE
THE IMPACT OF DIGITAL TRANSFORMATION ON QUALITY AND COMPLIANCE
When?  December 14th @ 1PM EST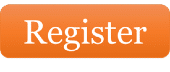 Why Attend?
Digital transformation touches nearly all facets of Life Science organizations. It has the ability to transform how the business works together and leverages data in the decision-making process. Digital quality and compliance is one of the areas that can benefit significantly from a sound strategy and where digital transformation can have a major impact on the business. It can assist in keeping operations running efficiently and help ensure compliance with ever-changing regulations.
To transform your organization's digital quality and compliance practices, the focus should be on key imperatives driving the digital transformation – such as, adoption of emerging technologies like AI, ML and data analytics, a shift in operating models for the organization to be more nimble and agile while responding to business needs as well as upskilling the resources to understand and implement emerging technologies
Please join us as we discuss:
Key Trends and Challenges causing science-based organizations to accelerate their digital transformation strategies.
Quality 4.0 and digitization and what it means for your organization.
The imperatives for a successful Digital Transformation of the Quality Function.
How Astrix can help plan, drive and accelerate your transformation.
About the Speaker
Vamsee Dasaka
Director, Digital Quality & Compliance
Solution-oriented Senior Life Sciences professional with 20+ years of advisory experience helping companies deliver compliance-focused business process improvement solutions and quality and manufacturing system implementations, globally. Specialize in leadership, program / project management, regulatory compliance, technology solutions, and business process design. Experience includes complex, large-scale global projects, IT strategy development, operating model development, program management office, mergers/acquisitions integration methodology development and compliance harmonization.
Latest News