News & Events
News and Insights for Scientific Informatics Professionals
Astrix is the Platinum Sponsor of Thermo Fisher Scientific Launch 2018

About the Conference
Astrix is excited to be attending the Thermo Fisher Scientific Launch2018 North America User Group Meeting from November 5th – 7th as platinum sponsor. Designed for North American customers of Thermo Fisher™ Platform for Science™, SampleManager™ LIMS, Watson LIMS™, and Nautilus™ LIMS Software, this two-day event will be filled with education, information and fun.  Mark your calendars now!
Launch2018 provides the opportunity to learn how leading companies are using these products to accelerate scientific discoveries and drive laboratory productivity. Information and insights will be provided regarding recent product innovations, product roadmaps and the future of Thermo Fisher Scientifics's overall digital science strategy.
The event will be hosted at the Marriott Long Wharf in Boston, MA and will allow attendees to connect with industry peers and Thermo Fisher Scientific professionals dedicated to the development and delivery of your laboratory software solutions.
Astrix will be giving two presentations at this year's UGM:
Recommendations for Commonly Used SampleManager Functionality on Tuesday November 6th from 2-2:30pm
Astrix Tips and Tricks – Using the PFS API to Streamline your Implementation on Wednesday November 7th from 9:30-10am
The Digital Transformation of Quality Operations ​ on Tuesday November 6th from 10:30am – 11:00am
About Astrix and our work with Thermo Fisher Scientific
As a Thermo Fisher Scientific Services Partner, Astrix Technology Group has extensive knowledge and understanding of the capabilities inherent in Thermo Fisher Scientific products. In addition, we have successfully demonstrated the use of industry-wide best practices in the evaluation, design, development, implementation and integration of laboratory informatics solution options for hundreds of clients in a wide range of industries.
Through the implementation, validation and integration of Thermo Fisher Scientific solutions, Astrix helps enterprises build a scalable, integrated, and supported laboratory informatics application landscape.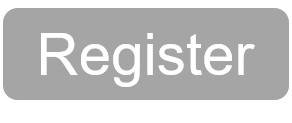 Latest News