News & Events
News and Insights for Scientific Informatics Professionals
Astrix Quality Management Webinar – Computer Systems Assurance – What You Need to Know Before the Transition
When:  Tuesday, November 30th
Time:  1:00PM EST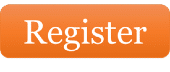 Are you ready to transition from Computer System Validation (CSV) to Computer System Assurance (CSA) or are you just considering the move? Either way you should join us as we discuss various topics associated with the transition.
At this webinar we will discuss:
The key differences between CSV and CSA and how that impacts your organization.
CSA testing method and how your organization can optimize your time.
The key advantages of CSA and how they impact your organization.
How to develop a plan to move from CSV to CSA that will help to ensure success.
Methods and technologies to facilitate your transition and make you more efficient.
About Astrix
For over 25 years, Astrix has been a market-leader in dedicated digital transformation & dedicated staffing services for science-based businesses. Through our proven laboratory informatics, digital quality & compliance, and scientific staffing services we deliver the highly specialized people, processes, and technology to fundamentally transform how science-based businesses operate. Astrix was founded by scientists to solve the unique challenges which science-based businesses face in the laboratory and beyond. We're dedicated to helping our clients speed & improve scientific outcomes to help people everywhere.
Latest News