News & Events
News and Insights for Scientific Informatics Professionals
Astrix Technology Group Silver Sponsor for Virtual CTEC 2020 LabVantage Customer Training and Education Conference

The 2020 LabVantage Customer Training and Education Conference | October 29th
Join the Virtual CTEC 2020 Event and hear about the latest developments from LabVantage!
This year's CTEC is taking place as a Virtual Event on October 29th!  This exciting forum will showcase LabVantage's vision for the future of laboratory informatics along with new product developments and platform enhancements.
As a LabVantage Partner, Astrix has extensive knowledge and understanding of LabVantage informatics solutions including  LabVantage LIMS, ELN, LES and SDMS platforms.
Our wide range of laboratory informatics services include:
Business Process Analysis
Roadmap Strategy Development
Implementation of Laboratory Systems
System Integration
Data Migration
Computer System Validation
Astrix Technology Group has over 25 years' experience helping scientific organizations architect, select, implement, integrate and validate laboratory informatics technologies. Our experienced professionals have the skills necessary to help your laboratory turn data into knowledge, increase workflow efficiency, improve quality and facilitate regulatory compliance.
For more information about this session or to register – click below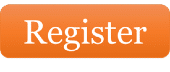 About our Labvantage Services
Astrix Technology Group provides a complete set of LabVantage services to ensure your investment is performing at at the highest level.  Using the Astrix Approach®, we provide LabVantage services to a wide range of life science-based companies an the services inlcude:
LabVantage Implementation
LabVantage Training
LabVantage Upgrades
LIMS Strategic Planning
Latest News