News & Events
News and Insights for Scientific Informatics Professionals
Astrix to present in ALMA 2020 Laboratory Manager Leadership Webinar Series

A webinar sponsored by ALMA
Date:  Wednesday October 21, 2020
Time:  12:00 PM EDT / 9:00 AM PDT
Presenter:  Mary Schwans, Astrix Technology Group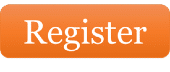 Session Overview:
Many companies are now employing a workforce that spans four different generations, each with its own unique values, motivations, perspectives, communication styles and work habits. While generational diversity can bring benefits to your organization, the broad range of perspectives between the different generations can also lead to significant employee frustration, intergenerational conflict, and poor morale if not managed properly. In this talk, we will provide actionable tips on how to leverage each generation's strengths in order to build a harmonious corporate culture that benefits your organization's bottom line.
About ALMA
Managing a laboratory organization requires a unique blend of technical and managerial skills. Most laboratory managers, by education and experience, are thoroughly capable of handling the technical aspects of their jobs, but often the managerial skills are learned on the job. Available managerial training and literature are generic and do not address the unique skills require to manage a laboratory operation and technical staff.  This lack of information and educational opportunities led to the formation of a laboratory managers association to provide a venue where technical managers can exchange ideas and experiences to acquire the skills needed to effectively manage.
The roots of ALMA started as the University Laboratory Managers Organization (ULMA) founded by Drs. Claude Luchessi and Tom Lyttle in 1980.  The organization was soon expanded to become the Analytical Laboratory Managers Association (ALMA) to include the managers of analytical organizations in universities, industry and government laboratories.  Later, recognizing that laboratory managers in all disciplines including analytical, R&D, clinical and technical service face the same challenges, ALMA became the broader based Association of Laboratory Managers welcoming managers from all laboratory based organizations to participate.
ALMA offers a unique opportunity for managers and future managers of laboratory organizations to grow their skills through its annual conference that includes workshops, presentations from managers who share their experiences, roundtable discussions with peers from around the world and networking opportunities.
In addition to its annual conference ALMA presents an annual symposium on laboratory management at the Eastern Analytical Symposium (EAS), delivers periodic webinars and provides the opportunity for managers to network by joining the ALMA Lab Managers LinkedIn Group.
Latest News