News & Events
News and Insights for Scientific Informatics Professionals
Astrix to Sponsor and Present at 2019 Bio-IT World Conference & Expo

Astrix Technology Group is a proud sponsor of the 2019 Bio-IT World Conference & Expo this year in Boston, MA from April 16th-18th. This premier event brings together thousands of attendees from around the world to showcase the myriad of IT and informatics applications and enabling technologies that drive biomedical research, drug discovery & development, and clinical and healthcare initiatives. Bio-IT World Conference & Expo includes technical presentations, workshops, keynote presentations, compelling case studies, joint partner presentations and panel discussions that feature many of your fellow industry and academic colleagues.
Themes discussed at this year's conference range from the research realm to the clinical arena, and include: Data & Storage Management; Bioinformatics; Clinical Research & Translational Informatics; Pharmaceutical R&D Informatics; Data Transfer; Data Computing; Next-Gen Sequencing Informatics; Data Visualization and Exploration Tools; Cancer Informatics; Edge; Software Applications and Services; Fair Data; Blockchain in Pharma, R&D, and HealthCare; and Cloud Computing. In addition, due to the success of last year's Machine Learning track at Bio-IT World, this year's conference will feature in-depth coverage in three emerging AI areas: Pharma & Biotech, Genomics and Healthcare.
Astrix will be presenting two pre-conference workshops this year:
Astrix specializes in supporting the Life Sciences sector with laboratory informatics strategic planning, vendor selection, development, implementation, integration, managed services and scientific staffing. Our experienced professionals have the skills and expertise necessary to architect, implement, integrate and support best in class solutions for your organization's laboratory environment.
We look forward to seeing you in Boston! Come visit us at booth 341.
Click Below to register for this event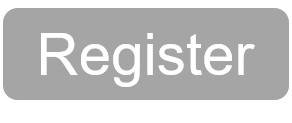 Latest News