News & Events
News and Insights for Scientific Informatics Professionals
Astrix Webinar – Best Practices for Conducting Data Integrity Assessments
---
A webinar sponsored by the Astrix Technology Group
Date: Thursday, February 27th, 2020
Time: 1:00 PM EDT / 10:00 AM PDT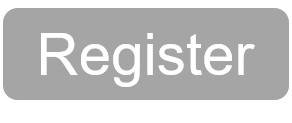 ---
Overview
In order to ensure the safety, efficacy and quality of human and veterinary drugs, biological products, and medical devices, the FDA has stepped up its regulatory focus on data integrity significantly over the last several years, leading to numerous regulatory actions (e.g., warning letters, import alerts, and consent decrees).
FDA enforcement actions can result in significant consequences including facility shutdown, import and/or distribution bans, remediation costs, delayed/denied drug approvals, damaged reputation and recalls. In addition, data integrity violations can result in loss of trust by the FDA, leading to more frequent and in-depth inspections in the future.
Given the FDA's current focus on data integrity, data integrity assessments should be included in your organization's quality management system (QMS) as part of cGMP audit programs. In this webinar, we will discuss best practice recommendations for conducting data integrity assessments that help to ensure compliance with FDA regulations.
Some of the topics covered in this webinar include:
What is data integrity?
What parts of my system should a data integrity assessment cover?
Best practices for conducting a data integrity assessment
Benefits of data integrity assessments
---
About the Presenter
| | | |
| --- | --- | --- |
| | | Marcelo Soares is an Informatics Engineer for Astrix Technology Group in the Informatics Professional Services Division. Mr. Soares offers over 13 years of experience in Laboratory Informatics and analytical instrumentation with scope of work ranging from implementation, training, support and including third-party system control in Empower.​ During the course of his career, he has participated in over 20 Empower Enterprise deployments and several NuGenesis SDMS & LMS implementations for multiple companies from different vertical markets and applications. Mr. Soares joined Astrix in 2016 and since then has worked in multiple projects of different natures, such as CDS selection processes, system best practices, creation of customized calculations and reports for Empower CDS, system architecture, configurations, data integrity assessments, computer system validation and more.  |
Latest News