News & Events
News and Insights for Scientific Informatics Professionals
Astrix Webinar – Ensuring the Success of Your Informatics Projects with Business Process Analysis
---
A webinar sponsored by the Astrix Technology Group
Date:  Thursday, January 25th, 2018
Time:  1:00 PM EDT / 10:00 AM PDT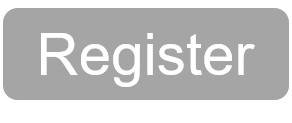 ---
Overview:
In order to remain competitive, modern scientific enterprises are facing increased pressure to improve operational efficiency, enhance innovation and reduce compliance risk. From system requirements to system design, companies are using workflow analysis to reduce the cost of their projects, optimize project design, and align project outcomes with business goals.
In this webinar, we will focus on the specific application of business process analysis for the purpose of analyzing current (AS-IS) states and the development of future (TO-BE) state models that focus on process improvement, whether augmented by technology or not, and we will describe the discrete steps required to transform future state workflow diagrams into optimized plans for identifying requirements that are laser-focused on specific business needs.
In this webinar, you will learn:
Benefits of Business Process Analysis
Primary tools used in Business Process Analysis
Basic steps involved in Business Process Analysis
About the Presenter
Randy Hice is recognized worldwide as a leading authority in laboratory informatics, specifically focused on complex, large-scale customers implementing Laboratory Information Management Systems (LIMS), Laboratory Information Systems (LIS), ELN, and sophisticated Cloud architectures.
Randy has developed global laboratory automation and harmonization strategies for leading pharmaceutical, biotechnology, medical device, and Contract Research Organization companies, identifying opportunities to share and utilize critical laboratory data across corporate locations in Europe, Asia, and the US.
Latest News