News & Events
News and Insights for Scientific Informatics Professionals
Astrix Webinar – Ensuring Successful LIMS Selection for Scientific Laboratories
A webinar sponsored by the Astrix Technology Group
Date:  Tuesday, August 28th, 2018
Time:  1:00 PM EDT / 10:00 AM PDT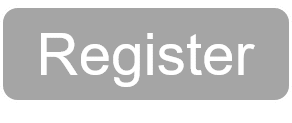 Overview:
Organizations looking to address deficiencies in their legacy LIMS have two options – re-architect/re-engineer their legacy system, or purchase and migrate to a new LIMS. In our last webinar, we explored best practices for re-architecting legacy LIMS.  In this webinar, we will explore the first step involved in migrating to a new LIMS – technology selection.
Many organizations try to select a LIMS without first performing the due diligence required to align laboratory functional needs with the strategic needs of the business – an error that is magnified if more than one site is involved. With over 20 years of experience helping scientific organizations choose and implement informatics systems for their laboratories, Astrix is uniquely qualified to help you select the LIMS that best meets your business needs.
Topics covered in this webinar include: 
Documenting the current (As-Is) state 

Creating optimized future state (To-Be) workflows 

Developing functional requirements aligned with business needs 

Utilizing these optimized future state requirements to guide LIMS selection 

Avoiding common pitfalls in LIMS selection 
Presenter:
Randy Hice is recognized worldwide as a leading authority in laboratory informatics, specifically focused on complex, large-scale customers implementing Laboratory Information Management Systems (LIMS), Laboratory Information Systems (LIS), ELN, and sophisticated Cloud architectures.

Randy has developed global laboratory automation and harmonization strategies for leading pharmaceutical, biotechnology, medical device, and Contract Research Organization companies, identifying opportunities to share and utilize critical laboratory data across corporate locations in Europe, Asia, and the US.
Latest News