News & Events
News and Insights for Scientific Informatics Professionals
Astrix Webinar – How to Maximize NuGenesis SDMS as your Central Location for Analytical Data
A webinar sponsored by Astrix 
Date:  Wednesday, March 23, 2022
Time:  1:00 PM EST / 10:00 AM PST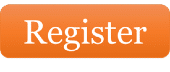 Overview:
Modern analytical laboratories have experienced massive growth in data volumes over the last decade. In order to meet the challenge of turning this data into knowledge, laboratories are looking to automate and integrate laboratory operations and processes as much as possible in order to enhance data integrity and provide digital continuity throughout the product lifecycle. Integrating laboratory instruments data with business systems such as LIMS or ERP is one of the best ways to drive operational efficiency and enhance data integrity in the laboratory.
An SDMS acts as a centralized data management system for collecting, cataloging, and storing data generated in a scientific laboratory. An SDMS is typically implemented for record keeping and data retention purposes, but it can also be configured and implemented to seamlessly link data between systems (CDS, ELN, LIMS, etc..).
In this webinar we will discuss:
What is SDMS and how it can simplify your data management and distribution burden.
Things to consider when implementing NuGenesis SDMS.
Consolidation of data from multiple silos into centralized location and its advantages.
NuGenesis SDMS data reuse and distribution possibilities.
Latest News