News & Events
News and Insights for Scientific Informatics Professionals
Astrix Webinar – Leveraging Waters Empower 3 CDS Calculations to Assure Data Integrity in your Chromatography Lab
A webinar sponsored by the Astrix Technology Group
Date:  Wednesday December 16, 2020
Time:  1:00 PM EDT / 10:00 AM PDT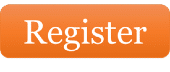 Overview:
Waters Empower 3 software is a chromatography data system (CDS) that links to chromatographic instruments to help facilitate management of chromatography test results through data acquisition, processing and reporting, and has several tools that address compliance and data integrity concerns such as electronic signatures and audit trails.
In the regulated laboratories, Chromatography is one of the most important analytical techniques, where it can account from 40% to 100% of the workload. Given that Waters Empower 3 typically generates large amounts of data, transcribing the data from Empower 3 to an external system can present huge risks from a data integrity perspective.
Data integrity being a major concern in the regulated pharmaceutical industry, as it is a critical part of the FDA's mission to ensure the safety, efficacy and quality of human and veterinary drugs, biological products and medical devices, scientific laboratories are looking for ways to maximize their results output from Empower and ideally utilize this one system as their only solution for chromatographic results.
In this webinar, we will discuss the best practices for implementing chromatographic related calculations in Empower to minimize data integrity risks in your laboratory. Topics covered in this webinar will include:
Scope of Chromatographic Calculations
General Considerations for Calculations
Why you should avoid using External Applications for CDS related calculations
How to make sure your calculations are doing what they were meant to do
Benefits of having all chromatography related calculations within Empower CDS
Latest News