News & Events
News and Insights for Scientific Informatics Professionals
Astrix Webinar – Navigating Global Regulations and Guidance around Data Integrity
A webinar sponsored by the Astrix Technology Group
Date:  Thursday, March 15th, 2018
Time:  1:00 PM EDT / 10:00 AM PDT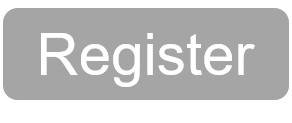 Overview:
As International Regulations and Guidance are constantly moving forward, the basic premise of Data Integrity has not changed. With the spotlight of global regulatory inspections shining on data integrity in Manufacturing and GMP areas, you need to know what's new and what the impact is on Data Integrity in GxP. This session will outline and review the Global Regulations and Guidance documents released and how to meet the regulatory compliance expectations.
In this webinar, you will learn about:
The Global Regulatory Landscape as it pertains to Data Integrity
The different Guidance Documents available
Some ways to meet the regulators expectations
About The Speaker
Joseph Franchetti FDA Regulatory Compliance Specialist

As JAF Consulting Incorporated's Managing Consultant, Joe Franchetti is an industry leader and teacher for Data Integrity, 21 CFR Part 11, Annex 11, and Computer System Validation in regulated environments. For over twenty-five years, Joe has been involved with the development, purchase, installation, operation and maintenance of computerized systems used in all phases of drug development. In addition, Mr. Franchetti has over thirty years of progressive experience in information technology and data management in the pharmaceutical and life science industry.
Latest News