News & Events
News and Insights for Scientific Informatics Professionals
Astrix Webinar – Supporting Your Laboratory Informatics Ecosystem with Laboratory Informatics as a Service (LIaaS)
---
A webinar sponsored by the Astrix Technology Group
Date: Tuesday, January 28th, 2020
Time: 1:00 PM EDT / 10:00 AM PDT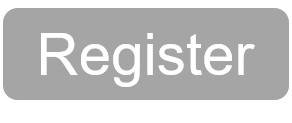 ---
Overview:
Overview:
Today's laboratories are the crucible in which scientist's hard work and creativity turns into tomorrow's life-changing treatments and cures. With the rate of data generation increasing exponentially in our technology-driven R&D world, there has never been a time when laboratories are so tightly coupled to informatics systems and scientists so dependent on IT.

All the IT dependencies in modern labs put an enormous strain on Life Science IT groups. Today's IT professionals need to be both knowledgeable across scientific domains and experts at the informatics, while pressure is ramped as many IT groups are being asked to do more with fewer resources. In this challenging environment, IT professionals often get bogged down in supporting current infrastructure instead of developing and maintaining strategic roadmaps to be ready for future demand.

In order to future-proof your lab, a third-party informatics vendor with industry experience and expertise in laboratory informatics systems can be a valuable partner to your organization by providing Laboratory Informatics as a Service (LIaaS). In this webinar, we will discuss best practices for transitioning your laboratory to a life science informatics managed services program and highlight the benefits available to your organization once the program is up and running.
Some of the topics covered in this webinar include:
Challenges of Transition

Value in Communication

Need for strong Governance

Long term benefits from selecting the right partner
---
About the Speaker
| | | |
| --- | --- | --- |
| | | As Managing Director of Astrix Technology Group in the Informatics Professional Services Practice, Chris McClure leads the Astrix managed service program and oversees all professional services delivery in the NE region. With over 25 years' experience in the life sciences, Mr. McClure has led informatics product development and professional services delivery across many different leading pharmaceutical and biotech companies |
Latest News