News & Events
News and Insights for Scientific Informatics Professionals
Astrix Webinar – The Importance of Strategic Planning in Laboratory Informatics Projects
Title: The Importance of Strategic Planning in Laboratory Informatics Projects
Description: A webinar sponsored by the Astrix Technology Group
Date: Thursday, June 6th, 2019 | Time: 1:00 PM EDT / 10:00 AM PDT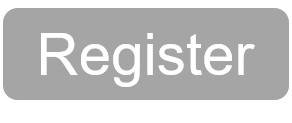 Overview:
To better understand the issues surrounding LIMS deployments and serve our customers better, Astrix Technology Group conducts an annual survey to gather information about LIMS deployments from professionals in companies with R&D laboratories. While this year's survey indicated that many organizations were receiving significant benefits from their LIMS deployment, the survey also revealed a surprising lack of enthusiasm for the business value delivered by LIMS deployments across industries.
Our survey also revealed a likely cause for the above-mentioned lack of enthusiasm with LIMS deployments – a significant percentage of organizations did not conduct the early stage strategic planning necessary to ensure that their LIMS implementation would generate a high level of business value for their organization.
This webinar will guide the attendees through a systematic continuum of activities that professional business analysts utilize to ensure project success. Though multi-site, multi-national informatics deployments experience the highest number of challenges, this workshop will also benefit single-site planning and deployment projects.
Topics Covered Include:
• Current state workflow analysis
• Future state modeling
• Derivation of requirements from workflow maps
• Benefits of and best practices for site harmonization
Presenter: 
Randy Hice is recognized worldwide as a leading authority in laboratory informatics, specifically focused on complex, large-scale customers implementing Laboratory Information Management Systems (LIMS), Laboratory Information Systems (LIS), ELN, and sophisticated Cloud architectures.
Randy has developed global laboratory automation and harmonization strategies for leading pharmaceutical, biotechnology, medical device, and Contract Research Organization companies.
Latest News