News & Events
News and Insights for Scientific Informatics Professionals
Astrix Webinar –Toolkit for Building a Successful Digital Transformation Strategy
A webinar sponsored by the Astrix Technology Group
Date:  Wednesday January 20, 2021
Time:  1:00 PM EST / 10:00 AM PST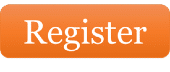 ---
Overview:
One of the core challenges for today's laboratory scientists is keeping up with the overall picture of data generated, especially as the data extends beyond and across the set of current laboratory data management systems. The old model of disconnected systems such as LES, LIMS, ELN and SDMS used at various places along the development process is being replaced by a more integrated approach.
Industry-leading organizations are focusing on achieving a digital transformation of their laboratories with the intention of bringing these disparate systems together into an integrated solution connecting an ecosystem of partners and fostering digital continuity across the product lifecycle.  This is driven by expected improvement in operational efficiency and by more sophisticated use of the data. The path forward on your digital transformation journey requires the development of a strategic roadmap that incorporates technology, people, and processes.
In this webinar, we will take an in depth look at the approaches, tools, and common pitfalls to enable you to break down the barriers and accelerate your digital transformation journey.
The key building blocks of a successful Digital Transformation Toolkit that we will discuss in this webinar include:
Designing your digital transformation roadmap
Developing agile change management approaches
Identifying gaps and key challenges
Planning a target data architecture
Targeting scientific workflow efficiencies for your organization
Recognizing appropriate systems and solution architectures
Latest News