News & Events
News and Insights for Scientific Informatics Professionals
Astrix Webinar – Transforming Clinical Development via a Data Centric Platform Based Technology Approach
A webinar sponsored by Astrix 
Date:  Wednesday, January 19, 2022
Time:  1:00 PM EST / 10:00 AM PST
Presenters from ResultWorks – An Astrix Business:
Susan Butler, Vice President, Consulting Services and Operations, ResultWorks
Bob O'Hara, Vice President, Business Development, ResultWorks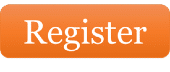 Overview:
Clinical development organizations across life sciences have common challenges associated with aging and siloed technologies, changing trial paradigms, and ability to easily access and leverage clinical data assets. As demand for increased efficiency and access to data increase, the historic approach to building solutions within individual clinical development functions continues to create significant issues. This is further compounded by the increase in the number of vendors and partners involved in the process, the variety and volume of clinical data used in analyses, and limited capabilities to leverage emerging technologies. These factors hinder the ability to rapidly analyze clinical and real world data to drive insights and outcomes and bring medicines to patients faster.
Aligning sponsors and stakeholders on a strategy and vision for the future is critical to the transformation and provides strategic direction to the development of the strategy as well as downstream IT portfolio decision making. Ideally, the strategy should enable a data-centric platform-based strategy, ensure core and emerging capabilities are supported through modern technologies and architectures, and deliver a flexible and agile roadmap that drives value based on business priorities.
In this webinar we will discuss:
Common technology challenges across clinical development
What is a data centric platform-based approach?
Capturing business and technical capabilities leading to stakeholder alignment on an actionable clinical technical strategy
Latest News