News & Events
News and Insights for Scientific Informatics Professionals
Astrix Webinar – Unleash the Power of SampleManager 21.0
A webinar sponsored by Astrix 
Date:  Wednesday, February 16, 2022
Time:  1:00 PM EST / 10:00 AM PST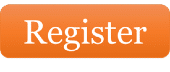 ---
Overview:
For over 30 years, Thermo Scientific™ SampleManager LIMS™ software has delivered the technologies that enable scientists to support compliance and drive productivity.
SampleManager LIMS 21.0 continues this tradition with new and exciting capabilities for today's most demanding projects. Hear about these exciting developments from Astrix and Thermo Fisher Scientific:
Transformational lab management with hands-free interaction using extended reality (XR) technology
New capabilities help contract labs easily manage customers, work, pricing and invoicing, including a new customer portal
Enhanced Electronic Lab Notebook helps analysts store and easily retrieve supplementary information such as unstructured data and molecular structures
Translation services supporting global software installations
If you need to maximize the value of your SampleManager LIMS implementation and enhance your lab operations, this is a can't-miss webinar.
Latest News