News & Events
News and Insights for Scientific Informatics Professionals
Astrix Webinar – Why Are Biotechs And Midsize Pharmaceutical Organizations Choosing Lab Computing, Scientific Application Support and Lab Ambassador Managed Services?
A webinar sponsored by Astrix
Date:  Wednesday April 21, 2021
Time:  1:00 PM EST / 10:00 AM PST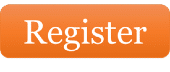 Overview:
The reliance on IT has never been greater. As technology becomes deeply integrated into every layer of life science, organizations of all shapes and sizes are finding it increasingly difficult to manage their complex and ever-changing IT systems. Your organization needs a diverse collection of IT expertise and scientific instrument specialists. However, the reality for most biotechs is that you don't need these specialists full-time. For many organizations, teaming up with a Managed Services Partner (MSP) that address the complete instrument solution is the service that provides them with the strategic and technical expertise they need – when they need it.
Filling the Skill Gap
As the role of IT in the laboratory becomes more and more granular, the value proposition of investing in hiring a staff member for each area of expertise is not economically feasible. Managed Services is designed for this reason, providing these experts in a shared services model to fill the gaps in IT skills and coverage to keep up with the increasing demands on IT. Additionally, they care for the complete solution including the PC, application, and instrument.
Making the Most of Your Laboratory Investment
Your laboratory IT support be an investment that is enabling improved decision-making and efficiency across the business. The right MSP can improve your laboratory operations by identifying, implementing and optimizing the right solutions to make the most of your investments.
Benefiting from Strategic Advisors
In today's digital-first world, aligning laboratory IT with your business goals is vital to success. Leading organizations often turn to for third-party advisors to bring diverse experience and expertise and act as their virtual CIO, providing proactive IT strategy and roadmap development plans to ensure the organization's future growth is supported. An MSP can be a trusted partner for the full lifecycle of your laboratory.
Get the IT Support You Need to Enable Your Life Science Laboratory
Managed Services can improve efficiency, reliability, and security – scaling your IT support to the level your organization truly needs while doing so in a cost-effective manner. Managed Services allows organizations to bring together specialized skillsets and capabilities to enable business strategies and growth initiatives.
This webinar explores the numerous ways that partnering with the right life science IT MSP can support and enhance your operations while reducing risk and cost.
Latest News