Expert news and insights for scientific & technology professionals.
The Life Science Industry Blog for R&D Professionals
The Astrix Innovators Forum
Insight-driven Discussions to Realize the Laboratory of the Future
As an important part of our 26-year leadership role to empower innovations in science and medicine by providing laboratory informatics solutions that digitally transform operations into labs of the future, Astrix supports professionals in their ongoing effort to achieve operational excellence through optimized laboratory informatics.
Entering our third year sponsoring forums renowned for assembling thought leaders within the industry, we are focused on delivering sustainable solutions to challenges in the areas of technology, strategy, and regulatory compliance. The expert advice and insights made available in these series have helped hundreds of companies, globally, to navigate modernization via transformation of their facilities and processes.
---
The Astrix Innovators Forum brings together innovative solution providers from across the industry that are at the forefront of technology.
Join your peers from around the world and participate in this unique series to learn more about advancements in laboratory informatics delivering on the promise of digital transformation  that enhances laboratory performance and capability.
We are proud that each session delivers real, reliable, sustainable, and transformational solutions to digitally enable labs of the future. We are pleased to share this list of upcoming webcasts. Be sure to check back often as new sessions will be added throughout the year. While we ask that you register for each session individually, you are free to register for as many discussions as you would like.
Upcoming sessions
---
Accelerating Data Integration Through Tech Enablement
Date:  March 10, 2022 1:00 EST
Company:  Scitara
Presenter:  Dave Levy, Global Product Director, Scitara

Overview:
Software and instrument integration in the laboratory has been a pain point for many years. Interestingly enough the rapid advancement of laboratory software and hardware has only made this issue worse. Bespoke point to point integration projects tend to be complex to manage and develop and once developed are very inflexible to changing business needs. This sets up a recurring cycle of high maintenance cost and is a significant barrier to adoption of new technologies or making beneficial workflow changes, particularly in validated environments.
In this webinar we will discuss a new Scientific Integration Platform (SIP)™ technology that enables a free flowing digital dialog between lab instruments, applications and informatics software and other lab resources. Scitara SIP creates a new compliant integrated paradigm that opens the door to innovation and beneficial changes to business processes in order to speed up drug development and scientific advancement in general.
In this webcast you will learn how to:
Think about lab integration in a different way
Enable a faster time to market, at a lower cost
Quickly and easily adapt your lab infrastructure to rapidly changing business needs
---
Astrix Innovators Forum
Digital Transformation of Cell Culture, Cell Manufacturing, and Cell Banking
Date:  March 24, 2022 1:00 EST
Company:  CellPort Software
Presenter:  Patrick Dentinger , CEO, CellPort Software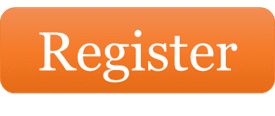 Overview:
Gene therapy, cell therapy, in vitro pharmaceutical testing, and cultured meat markets all rely upon the culturing, manufacturing, and banking of cells. That said, one of the major factors restraining the growth of these markets is the lack of proper infrastructure for cell-based research activities. Legacy ELN and LIMS systems are ill-equipped to handle the complexities of the cell manufacturing data and workflows, resulting in a patchwork of unscalable systems including paper lab notebooks and Excel spreadsheets.
This webinar introduces the CellPort Cell Culture Suite, a secure, compliant SaaS-based application suite focused on managing all lab workflows, activities, equipment, materials, personnel, data/calculations, locations, and projects for cell culture, cell manufacturing, and cell banking. The CellPort Cell Culture Suite increases operational efficiency, reduces errors, increases reproducibility, enhances productivity, and provides full audit-ready traceability from research through GLP and GMP.
Who should attend?
Scientists, Laboratory Managers/Directors/VPs, and QA/QC Managers/Directors/VPs involved with cell manufacturing and cell banking.
What you will learn:
How cell manufacturing is critical to the future of drug discovery and advanced therapy medicinal products including cell and gene therapy.
How the lack of proper infrastructure for cell culture, cell manufacturing, and cell banking adversely impacts operational efficiency.
How digitalization transformation of cell culture and cell banking in R&D, GLP, and GMP settings dramatically increases operational efficiency by allowing every aspect of a cell's life to be captured digitally, permitting seamless searching, sharing, tracing, transferring, and auditing.
---
Digital Webcast Series Archive
Watch previous on-demand versions our webcasts below