Expert news and insights for scientific & technology professionals.
The Life Science Industry Blog for R&D Professionals
Why Take the Risk? The Benefits of Expert Strategic Consulting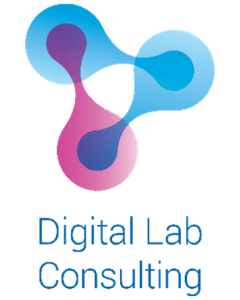 Digitalization of the laboratory is essential for organizations to maintain a competitive advantage in today's fast-paced business landscape. As the digital transformation movement is gaining enormous momentum, companies across all industries are adopting a 'digital-first' business model. However, just moving our systems away from paper is not enough to call ourselves 'digitized' or claim 'digital victory'.
The true benefit of digital transformation focuses more on the transformative nature of this effort than on the digital aspects. Gains in efficiency resulting from automation translate into faster time to market and cost savings, while digitalization can improve data quality and expedite access to aggregated, contextualized data. As "cloud-first" has now almost become synonymous with "digital-first", this has not only opened the door to a wealth of technologies enabling scalable IT infrastructure but also leveraging transformative applications such as AI and ML to support advanced analytics and predictive modeling.
---
Upcoming Webcast with Digital Lab Consulting:
"Putting in Place the Foundations for Successful Digital Transformation?
Date:  October 7th 1:00 EST
Presenter: Dr. Eliot Randle, Co-founder, Digital Lab Consulting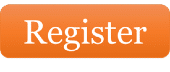 ---
Strategic Roadmap Leads to Transformative Results
As most organizations move full steam ahead towards implementing a digital transformation program, many will underestimate the complexity involved in a project of this magnitude. The underlying challenges reach far back into the deployment of legacy systems and the impact that will have on the approach moving forward.
The implementation of laboratory information systems have generally been driven in a bottoms-up "transactional" manner: CDS, LIMS, ELN, LES, etc. have been deployed to deliver specific capabilities in an organic fashion. As those implementations mount, there are several significant implications, including:
Overlaps among the systems become critical factors in the quality of information produced and the ability to determine a single point of truth.
Obtaining an end-to-end picture of the data from a scientific process requires significant depth of knowledge in and access to many systems.
Modifying or extending the processes served by the constituent systems becomes more and more challenging.
At the same time, there are significant business drivers that put additional pressure on laboratory information, some of which are:
Handling of increasingly diverse drug products
Meeting the increasing need for the R&D organization to be flexible and responsive
Improving the systematic management of product data and processes where data consistency and availability are critical
This current state leads to a need for a comprehensive view of laboratory data. Through an increased understanding of the current state, a digital transformation roadmap can be developed outlining opportunities and approaches to achieving a holistic digital strategy for the lab, one that encompasses the relationships between systems and the lifecycle of data. With the diversity of laboratory equipment and the general state of information management present in most laboratories today, an analysis of the current state environment leading to the development of a strategic informatics roadmap is essential for achieving a successful digital transformation.
Transforming Businesses Through a Better Use of Informatics
Significant investments are being made in digital transformation by organizations throughout the globe and across all industries. In a recent study by Forbes, companies that earn $1 billion per year earn an additional $700 million over three years by investing in the customer experience through digital transformation. The report goes on to state that 56% of CEO's have indicated that digital improvement had led to increased revenue, with digitally mature companies being at least 23% more profitable and 64% more likely to achieve their business goals than their less mature peers. As the digital timeline progresses, 68% of global business leader believe that future of business involves humans and AI working together.
While there are measurable benefits resulting from a successful digital transformation, what is the actual cost of failure in this effort? Statistics show that as much as 50% of digital transformation efforts 'fizzled out' completely while 55% of companies that are lacking a digital transformation strategy believe they have less than a year before they start to lose market share.
The common reasons for failed digital transformation initiatives are not having the right culture in place, lack of strategic direction and lack of expertise and resources needed to manage and drive the program towards a successful completion. A failed digital transformation is not the end of the road but can be extremely costly in terms of the lost time, money, resources and overall impact on the company due to this unsuccessful effort.
Digital Lab Consulting is an independent strategic consulting company that enables organizations to transform their business through better use of technology, removing the risk associated with complex informatics projects. With over 20 years of experience spanning early research to manufacturing and covering a wide range of technologies across the entire value chain, Digital Lab Consulting provides clear, actionable advice to help companies find the most effective solution for their environment and develop a successful digital transformation strategy.
Summary
Partnering with expert informatics consultants from the outset of your digital transformation program will not only save your organization money by keeping the program on budget but will also help you to minimize risk by avoiding the statistically significant failure points outlined above that cause digital transformation programs to fall short of expectation or fail entirely.
Astrix's alliance with Digital Lab Consulting is extending our reach of expertise into the European market. Together, we provide the technical, strategic, regulatory and content knowledge to deliver the most effective solutions to problems faced by scientific organizations. Our domain experts have helped hundreds of companies globally effectively navigate their digital transformation journey.
Why it Matters for You
Digitalization has the potential to dramatically transform your business with the right approach. However, digital transformation initiatives are often far more complex than expected, with a high risk of failure if not properly planned and deployed. Following industry best practices will lead to a establishing a successful digital strategy within your company:
Developing a robust strategic informatics roadmap is an essential element of a successful digital transformation program and requires a thorough analysis of the current state environment before embarking on the future state program.
Using a vendor independent approach to developing, planning and implementing your digital strategy can provide the best informatics solution that is tailored to your specific business needs.
Partnering with Digital Lab Consulting can provide a more holistic approach that is highly aligned to your organizational strategy due to their broader level of experience and expertise to deliver optimum results through a better use of technology and maximize the benefits that you will gain from digital transformation.
About Astrix
For over 25 years, Astrix has been a market-leader in dedicated digital transformation & staffing services for science-based businesses. Through our proven laboratory informatics, digital quality & compliance, and scientific staffing services we deliver the highly specialized people, processes, and technology to fundamentally transform how science-based businesses operate. Astrix was founded by scientists to solve the unique challenges which science-based businesses face in the laboratory and beyond. We're dedicated to helping our clients speed & improve scientific outcomes to help people everywhere.